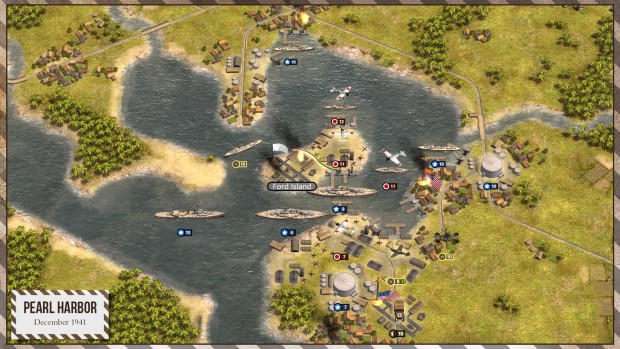 Order of Battle fans, we have big news for you. The game previously known as Order of Battle: Pacific is being restructured into Order of Battle: World War II, a bigger project with a wider scope and the goal of featuring multiple fronts of World War II.

Order of Battle: Pacific is going to be split into three different products:


Order of Battle: World War II, featuring the bootcamp missions and the first mission of each DLC.
The Order of Battle: U.S. Pacific DLC, featuring the American Pacific campaign.
The Order of Battle: Rising Sun DLC, featuring the Japanese Pacific campaign.

Now hold on to your seats! Order of Battle WORLD WAR II will be available to everyone for free! It contains the bootcamp scenarios plus the first scenario of every DLC (including future ones), and they are completely free. You will be able to try the game, play several scenarios and decide if you'd like to buy the DLCs.

Important: if you own Order of Battle: Pacific you'll be given free keys for the two DLCs, Rising Sun and U.S. Pacific, plus any other DLC you already own!

That's not all: in order to unlock the fully-featured editor and every single faction in multiplayer only a single DLC purchase is needed!

Ok, here is an example of what you can expect from this system.