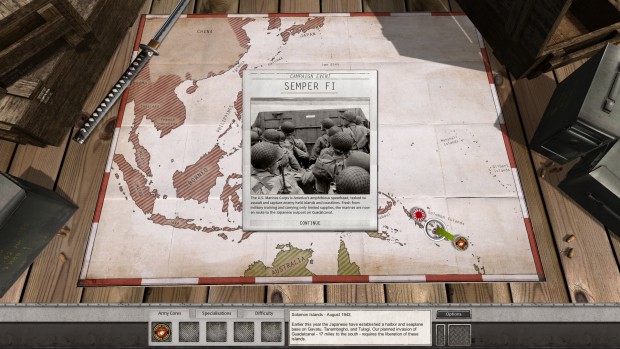 You fought on the shores of the Pacific Ocean in Order of Battle: Pacific, but now the war is global!

Order of Battle: World War II, formerly known as Order of Battle: Pacific, is a bigger project with a wider scope and the goal of featuring multiple fronts of World War II, and it is OUT NOW!
It is available to everyone for free: it contains the initial bootcamp missions plus the first scenario of every DLC Campaign, and they are completely free. Players will be able to try the game, play several scenarios and decide if they'd like to get the DLC Campaign.

The original campaigns of Order of Battle: Pacific are now split into two different DLCs:
•    The Order of Battle: U.S. Pacific DLC, featuring the American campaign.
•    The Order of Battle: Rising Sun DLC, featuring the Japanese campaign.

Important: if you already own Order of Battle: Pacific you will be given these two DLCs, Rising Sun and U.S. Pacific, and retain any other DLC you already own!

Stay tuned for more news in the future: the expansion Winter War is in development, and there are plans for more amazing content.